Agriturismi / Ville / Location Toscana Siena
Villa Vetrichina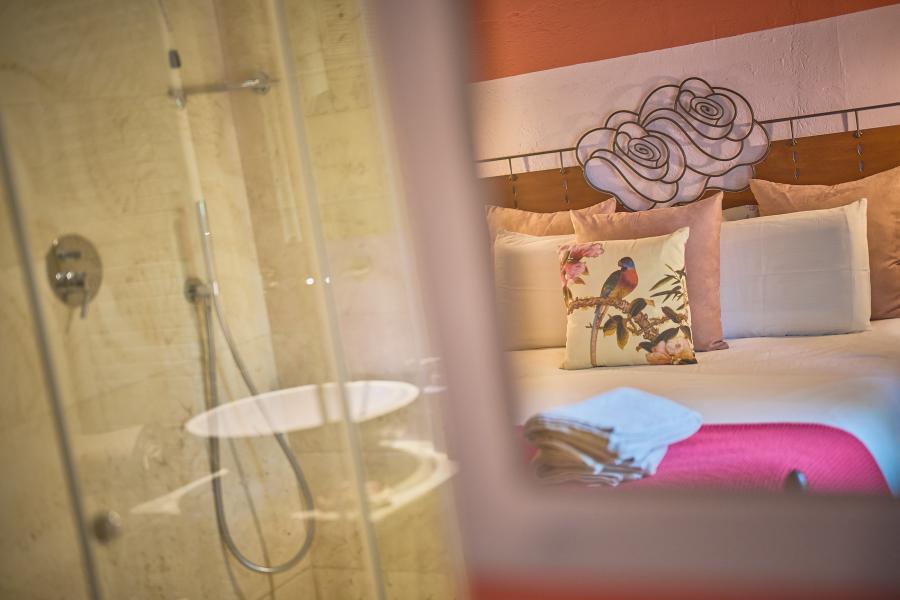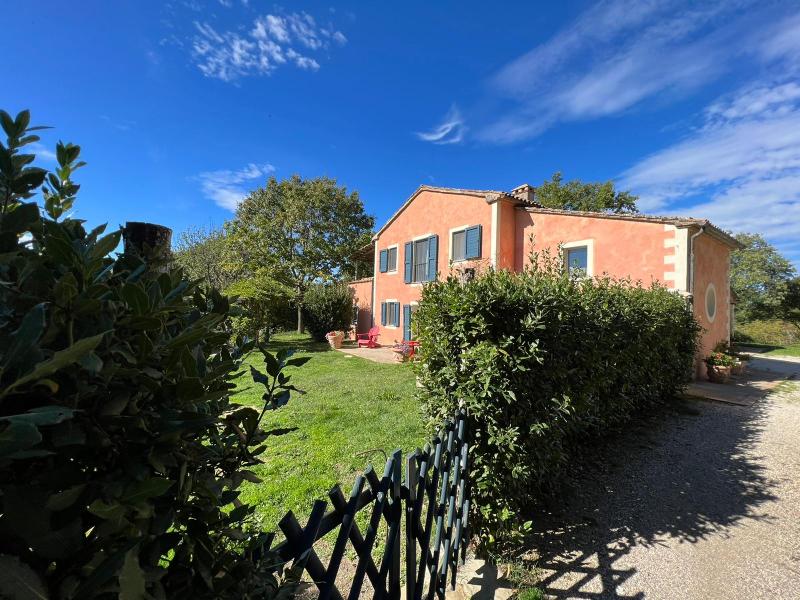 32 Fotografie
Descrizione della struttura
La struttura è in grado di offrire alloggio in 6 camere matrimoniali tutte dotate di bagno privato, per accogliere 12 persone non solo in spazi in cui dormire, ma in veri e propri luoghi intimi ove è possibile abbandonarsi alle molteplici sfumature di questa terra da sogno. All'interno dell'ampio parco, troverai una spettacolare piscina a sfioro, il giardino che offre svariati punti di relax e il bosco nel quale è immersa. Gli ospiti godranno del fresco, mentre d'inverno il tepore della casa, arricchito dal calore dei camini, renderà l'atmosfera magica.
Domande frequenti
Spazi della location
Posti esterni: 90
Posti interni: 30
Numero sale per eventi: 2

Servizi
Sala da ballo: Si
Pernottamento: Si
Possibilità di affittare la location senza catering: No
Chiesa interna: No

Attrezzature
Accesso disabili: Si
Impianto audio: No
Piscina: Si
Parcheggio: Si
Parcheggiatore: Si

Altre domande
Può ospitare più di un evento al giorno? No
Dispone di un servizio di ristorazione interna? Sì
Prevede un costo di affitto per la struttura? Sì
Come raggiungerci
Promozioni
Villa rental for the Christmas holidays
dal 22/12/2023 al 07/01/2024
Enjoy your Christmas holidays. Celebrate your Christmas and New Year period with your loved ones or with your family, hidden among the woods of secular oaks in the heart of the most authentic Tuscany. Villa Vetrichina a magical and luxurious Tuscan experience. Open your parcels and Christmas presents in front of our lit fireplace, with the twinkling of Christmas lights and their atmosphere, in the morning enjoy our breakfast with our hot baked products and walk towards a medieval castle and immerse yourself in the thermal waters just 2 KM from us. Elegance of design, architecture ​revisited by country craftsmanship ​in a total environment where everything invites you to let yourself go feeling at home. The whole structure will be magically decorated for your holidays and in the evening the typical dinners of the Christmas period await you Our proposal with an excellent promotion: - Villa rental for exclusive use for a minimum of 4 nights - Villa fully decorated for Christmas parties - 20% promotion discount - Welcome dinner and goodbye - Christmas Eve, Christmas and New Year's Eve - BBQ night - Italian breakfasts every day - Chef every day for dinner service raw materials are excluded - Daily tidying up - Air conditioning or heating included - Final cleaning and tax The structure has a cooking school for cooking classes, pizza parties with a wood-burning oven and food experiences. Prices to be agreed
Stampa la promozione!
Menù di nozze
Al momento non sono disponibili menu per questa location. Torna presto a visitarci.
Recensioni della struttura
Non ci sono ancora recensioni.
Chiudi
Scrivi la tua recensione per Villa Vetrichina
Eventi speciali
Non sono previsti al momento eventi speciali per questa location. Torna presto a visitarci.
Location per matrimoni nelle regioni italiane
Altre location per matrimoni in Italia
Location per matrimoni in luoghi turistici al Nord
Location per matrimoni in luoghi turistici al Centro
Location per matrimoni in luoghi turistici al Sud e isole